Service Then, SURVICE Now
SURVICE remains committed and continues to foster and maintain a growing military talent community that helps veterans and their families find meaningful careers at our company through a variety of employment opportunities.
From the start, SURVICE has recognized that the secret of our success is not found in revenues, facilities, or equipment.  The true secret of our success is our people. Our staff of dedicated, hard-working professionals is skilled in understanding the needs of our customers and in partnering with them to find effective ways to meet those needs.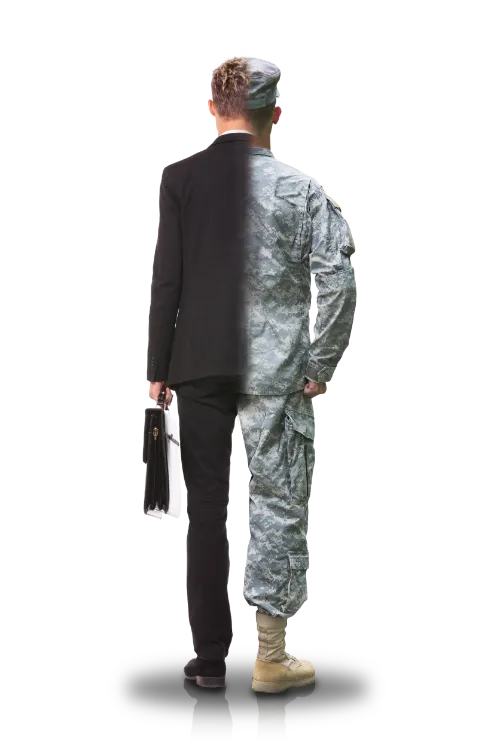 "When I joined this team, I said to SURVICE, "this is who I am, this is the baggage that I bring." And they said "good." That meant the world because a lot of folks aren't willing to do that. I think in life we all come with something. It's just whether you're willing to work with it, process it, utilize it, and help that individual grow as part of that team."
Senior Business Development Associate
Command Sergeant Major, CSM (U.S. Army)
"I think my military career helped me learn how to motivate people, how to reward people for the good work they are doing and learn how look at issues from a different point of view from a manager's side, from a worker's side, and from the government agency's need to be supported."
Program Manager, ARL-SETA Contract
Lietenant Colonel (U.S. Army)
"Look for something that is going to give them a good quality of life. Something that is going to be less stressful but meaningful. Something that will let them know the are still contributing to society and to the nation. That company that really supports them and that is what I have here at SURVICE."
Cybersecurity Test & Evaluator Defensive Cyber Operations
Former 948B Electronics Systems Maintenance Warrant Officer U.S. Army (U.S. Army)
"I am really proud of what we do here at SURVICE. In many ways, the same integrity and sense of purpose common mission to help our warfighters that I experienced in the military. I am proud of my Army service and am now proud to be a part of SURVICE."
Aberdeen Research Operation Manager
The SURVICE Workforce: 
We currently have 60 veterans making up 18% of our workforce of ~360 employees.
13.04% Active Duty National Guard/Reservists
The SURVICE Military Workforce:
We currently have 9 Active Duty National Guard/Reservists making up 13.04% of our military employees.
Service Then, SURVICE Now
We honor the sacrifices made by our men and women in uniform (and their families) by investing in and promoting programs dedicated to supporting the rehabilitation, restoration, and/or civilian transition of our injured veterans.