In collaboration with our partner, Malloy Aeronautics, the TRV-150c is an unmanned/autonomous electric vertical take-off and landing (eVTOL) transport/resupply vehicle designed to support assured logistics resupply, with 150 lbs of payload capacity. It is designed to support a wide range of use cases to include commercial and military applications. This platform is a mature system currently in production.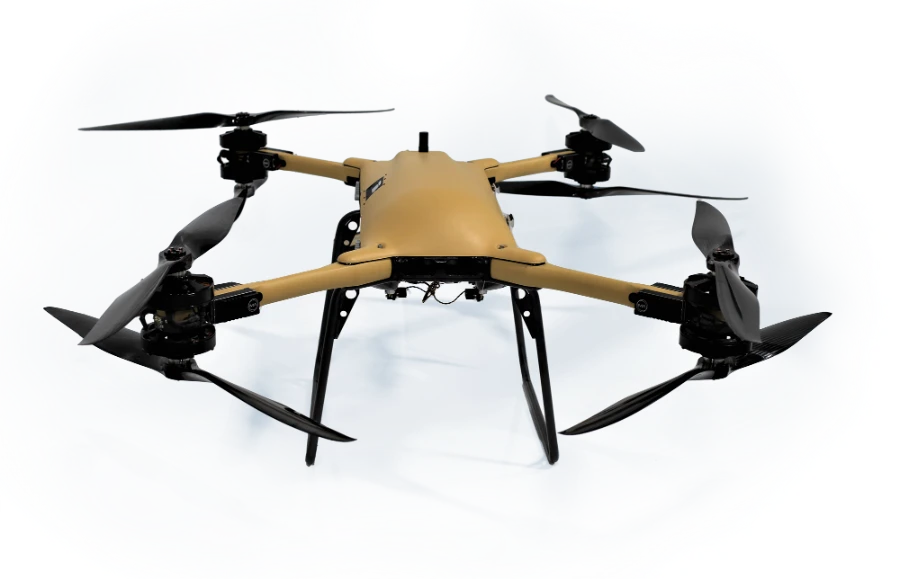 Robotics & UAV Research Facility
ATO's 15,000 ft2 drone facility supports development and testing of the latest in unmanned multirotor platforms and integration of custom payloads and autonomous technologies. The facility is FAA COA certified for Group 3 VTOL flights (120 acres at an altitude of 400 ft). Because it is co-located at the Harford County Airport, SURVICE has access to dedicated flight space for operating our drones, enabling us to conduct flight testing in a secure and safe space. 

The TRV family of drones is being collaboratively developed by the UK-based Malloy Aeronautics and the Maryland-based SURVICE Engineering Company.  The vehicle is one of the leading concepts providing unmanned assured logistics resupply in an aerial platform organic to traditional ground-based units.